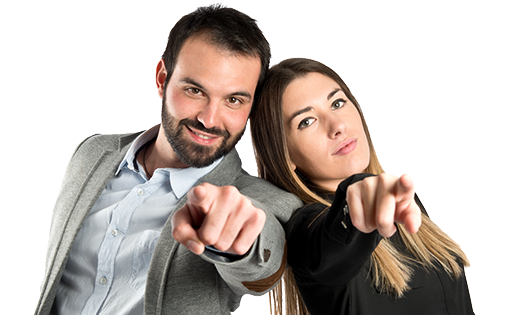 Our employees are encouraged to bring their ideas, experiences and perspectives, earned from their varied backgrounds, to the workplace.
Career Opportunities
Join Our Dynamic Team!
Why Work With Us?
OutReach Media is a full-service agency building innovative marketing solutions. We are a Canadian company producing standout results while upholding a high level of service excellence.
We are a passionate team of marketers, designers, developers, entrepreneurs, analysts, educators and technical specialists who team up for every requirement.
Our mission is to strengthen brands, help achieve stronger results and generate greater returns. Our approach is to work with our clients on an ongoing basis and continue to adapt and stay ahead of their competition in an ever-changing marketplace.
The continuous growth of the OutReach team creates the exciting challenge of instilling a common vision and set of values that reinforce our standards. Each member is selected on the basis of their skill, experience, and enthusiasm they bring to the business.
Not convinced yet? Check out these perks below!
Health & Dental Benefits – We offer health and dental benefits to all our full-time employees (after the probationary period is completed).
Cut Travel Time and Costs – Conveniently located in Toronto, we are minutes away from the TTC subway station and Go Bus Connections.
Broaden Your Skills – We offer internal cross-department training sessions, opportunities to attend workshops, seminars and more.
Regular Team Activities – Past activities included a day trip to Canada's Wonderland, Medieval Times, lunches to Mandarin and Frankie Tomatto's, in office pizza lunches and fun team building challenges for a chance to win prizes!
Lunch Options – Full-size food court of major takeout restaurants located in the main concourse, plus tons of exciting and exotic restaurants just minutes away. Also, in the summer there a wide variety of local food trucks are parked outside.
Health & Fitness Options – A Fit4Less Gym is located in our main concourse, A Goodlife Fitness Club is located just a couple of blocks south, and there is a Farmer's Market every Thursday in our main concourse.
Get Those Errands Out of the Way – The Canadian Passport Office and Service Ontario are located down the street. We are also in the centre of the major banks such as Scotiabank, BMO, and TD. Get your groceries at the Loblaws just across the street. Want to meet up with your pals after work? Cineplex Odeon is also just across the street!
Enjoy Outdoor Summer/Winter Events – Mel Lastman Square is located right beside our building. Enjoy a variety of cultural and food festivals, music shows and beautiful garden areas with picnic tables and benches. Also, there is a skating rink available during the winter!
Website Account Manager (Full-Time)
The Role:
We are seeking a well organized and responsible self-starter to join our digital team as a Web Project Manager. The role involves overseeing the client-facing side of project management, maintaining existing client relationships where they relate to Web Design and Development.
From planning to completion of each project, the applicant is required to have strong communication skills and the flexibility of communicating to many different types of clients and understanding their needs.
Responsibilities:
Communicating between the client and the Outreach Media development team to ensure that projects are implemented according to the specifications, timeline and budget
Conduct scheduled project status calls with the client to discuss progress
Follow up and create strong relationships with clients.
Ensure projects are being delivered to the client's satisfaction
Contribute to a final QA/test of a client's website
Other related duties
Your Skill Set:
Fluent in English
Comfortable speaking with people
Strong customer service mindset – readiness to solve a client's issues
Excellent attention to detail
An interest in web & emerging technologies
Able to work flexible hours when requested
Project management and/or agency experience is an asset
Experienced Front-End WordPress Developer (Full-Time)
The Role:
We have an opportunity available for a full time, in-office Front-End WordPress Web Developer who is proficient with the following and maintains high attention to Quality Control (QC) to ensure flawless execution across multiple browsers and platforms:
CSS, HTML, jQuery, PHP, etc.
Comfortable and fluent in WordPress
Experience with WooCommerce
Work with existing themes and modifying them
Additional Experience & Requirements:
Ability to collaborate effectively with both the creative and management teams
Must be able to communicate well, understand and process a revisions workflow, and track projects to completion
Working under tight deadlines in a production environment and bringing strong attention to detail.
Write standards-compliant code including testing/debugging in multiple browsers and platforms
Work with designers to translate visual concepts into functional and responsive websites, microsites, HTML emails, and interactive ads
Ability to take Adobe PSDs and bring them to life as a unified, functional experience on the web and mobile platforms
Proficiency at working in the WordPress environment with plug-in use and modification, as well as fitting it into the Bootstrap, grid model
Knowledge of creating custom shortcodes, widget areas and custom post types within the WordPress environment to give end users full control over their content
Front end WordPress: 3+ years (required)
Sales Support Specialist & Project Coordinator (Full-Time)
The Role:
We are looking for a dynamic, dedicated and driven individual that is passionate about working in the digital marketing and advertising industry.
This posting is for a full-time Sales Support Specialist and Project Coordinator
The candidate must be an excellent communicator with a strong work ethic, a facility for quick learning, and possess a talent for staying well-organized.
The candidate will be tasked with, but not limited to the following:
Sales Support:
Maintaining a thorough knowledge and keep up to date with all our products' pricing, details and promotions
Assisting and answering sales team's inquiries about our products and services via phone calls or emails
Preparing service proposals and quotes via PowerPoint, Word or email as per request
Providing additional aids such as website samples, report samples and further recommendations as per request
Project Coordination:
Receiving project brief from management and create detailed tasks for the team
Project process follow-ups and quality assurance
Gathering essential elements from clients and following up
Ensuring the project is on track to be completed by the deadline
Requirements:
Fluent in English
Excellent written and spoken skills
Must be proficient in MS Office (Word, PowerPoint, Excel, etc.)
Must be efficient, accurate and well organized
Must have full-time in office availability
Experience working in an agency environment is an asset
Mid-Level SEO Specialist (Full Time)
The Role:
Our Mid-Level SEO Specialist will be involved in implementing digital marketing programs and assisting the Senior SEO Specialist.
Ability
Organised
Learn our processes and work with the team
Review website content for quality assurance and SEO optimization
Strong English communications and writing skills
Write effective headlines & descriptions with targeted keywords in mind
Analyse websites, ranking reports, looking for areas of improvement
Create and filter down keyword lists based on business goals, targeting and user intent
Regularly prepare and analyze ranking reports to improve and modify strategies to further optimize SEO campaign progress
Communicate clearly with clients, with the ability to convey the details of their website optimization in simple terms
Experience
Passionate about the internet, tech, marketing and learning new techniques
Familiarity with up to date algorithm changes and white hat SEO techniques to ensure the long-term effectiveness of SEO campaigns
Technical optimization of websites (may involve some HTML)
Familiarity working with websites and platforms such as WordPress
At least 1-2 years of SEO experience is preferred
Other Openings

Experienced
Candidates
We strive to create an environment in which all employees can contribute to their fullest potential.
Experienced candidates please email your inquiry to:
careers@outreachmedia.ca